The Only Man Who Has Ever Had Sex (FLIPBOOK + DIGITAL ALBUM)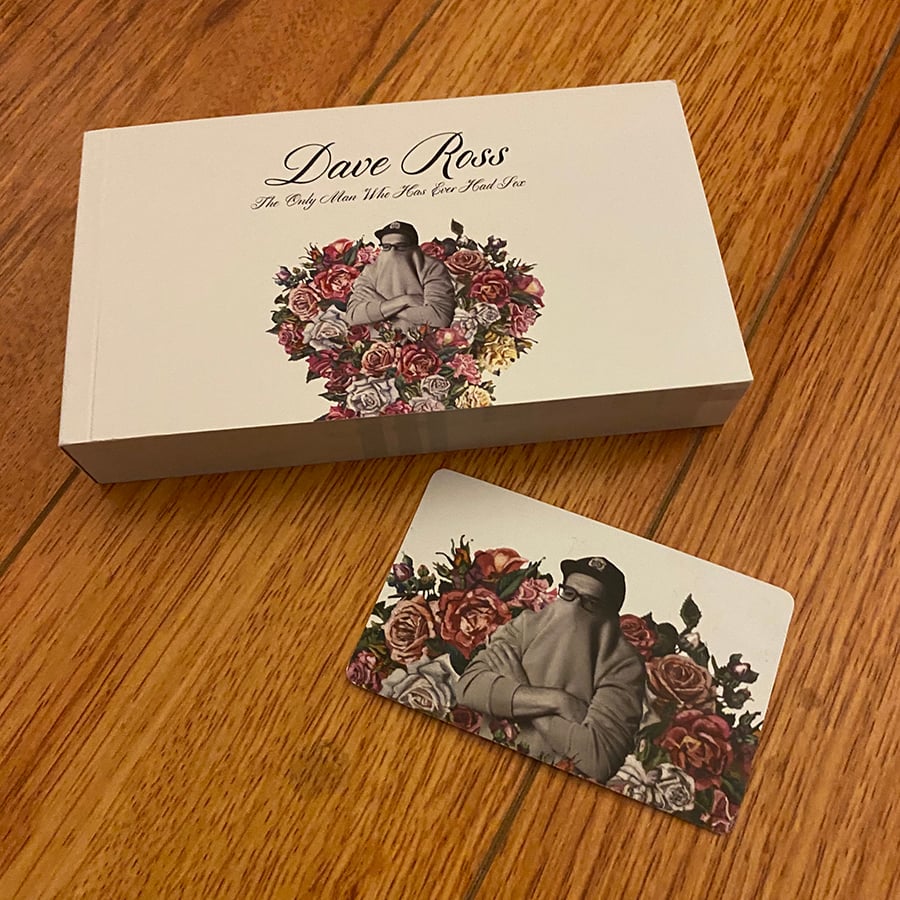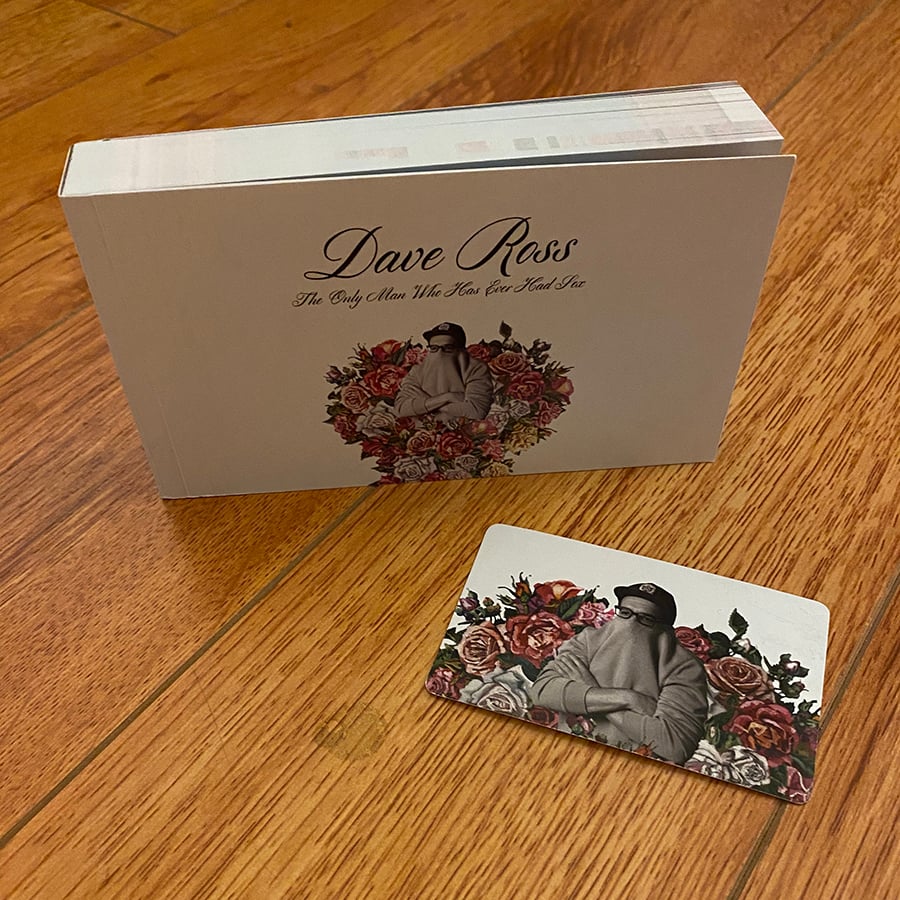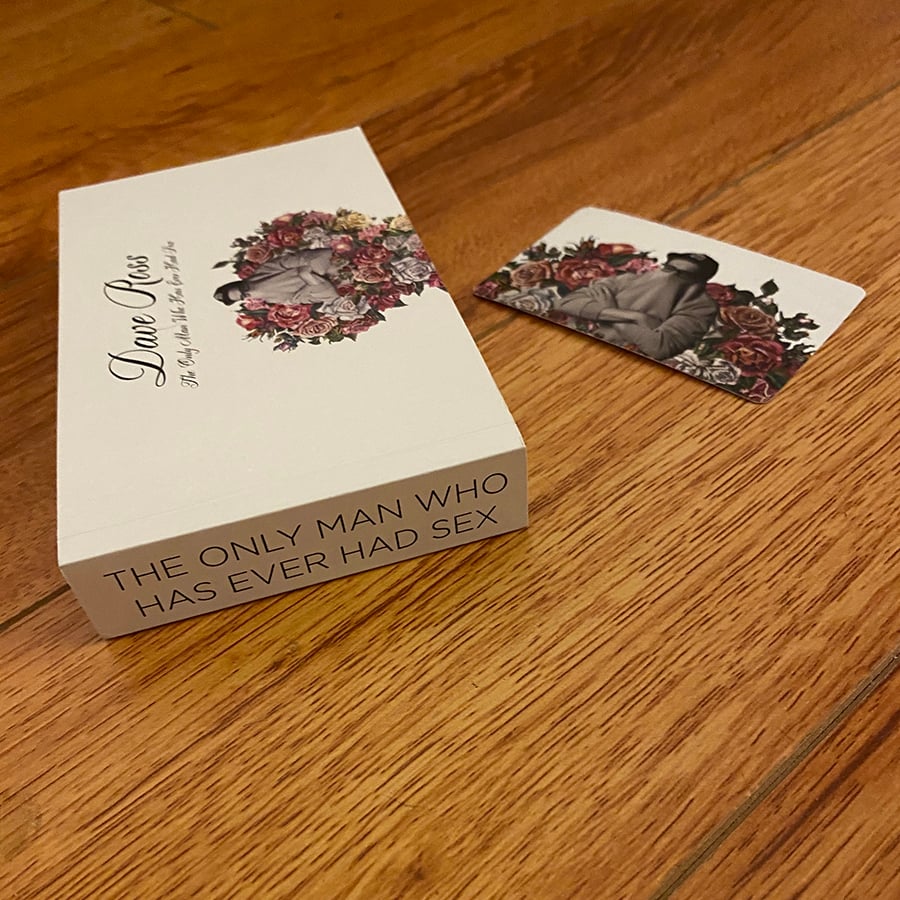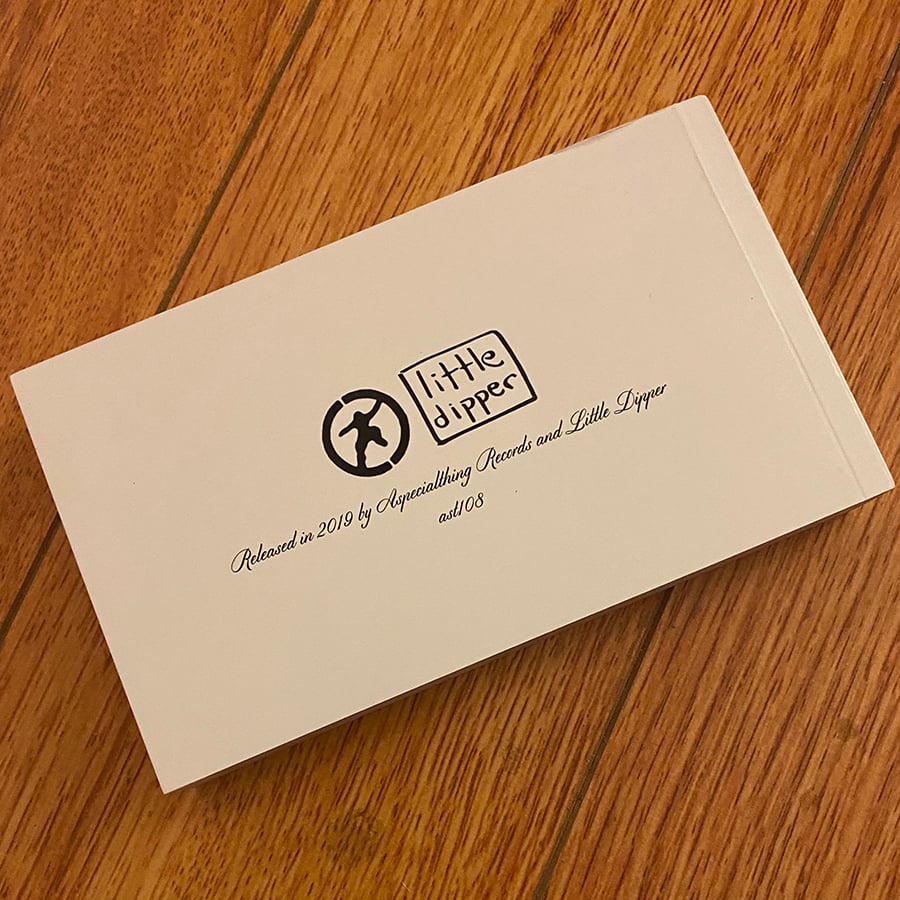 This set of book + download card was the initial/major release of Dave's first album THE ONLY MAN WHO HAS EVER HAD SEX, released 2019 on Aspecialthing Records.
Dave and Aspecialthing partnered with their friends at Little Dipper to release a 152-page companion book along with the digital album. It's a two-way flipbook written and designed top to bottom by Dave, using art and photography from Kelly Dwyer, Megan Thompson, Kevyn Schmidt and the public domain. And for you readers out there, it includes a 76-page psychotic description of manhood.
Album recorded February 12th, 2019 at The Echo in Los Angeles, CA
All Jokes Written/Performed by Dave Ross
Recorded by Joshua Brooks
Mixed by Bryan Parker, Joshua Brooks
Produced by Ryan McManemin
Cover Design: Dave Ross
Cover Painting (flowers): Kevyn Schmidt
Cover Photo: Megan Thompson
Cover Font: Cylburn by Lost-Type Co-Op