Almost Nothing 4-inch (Chris Cresswell / Dave Ross Split Record)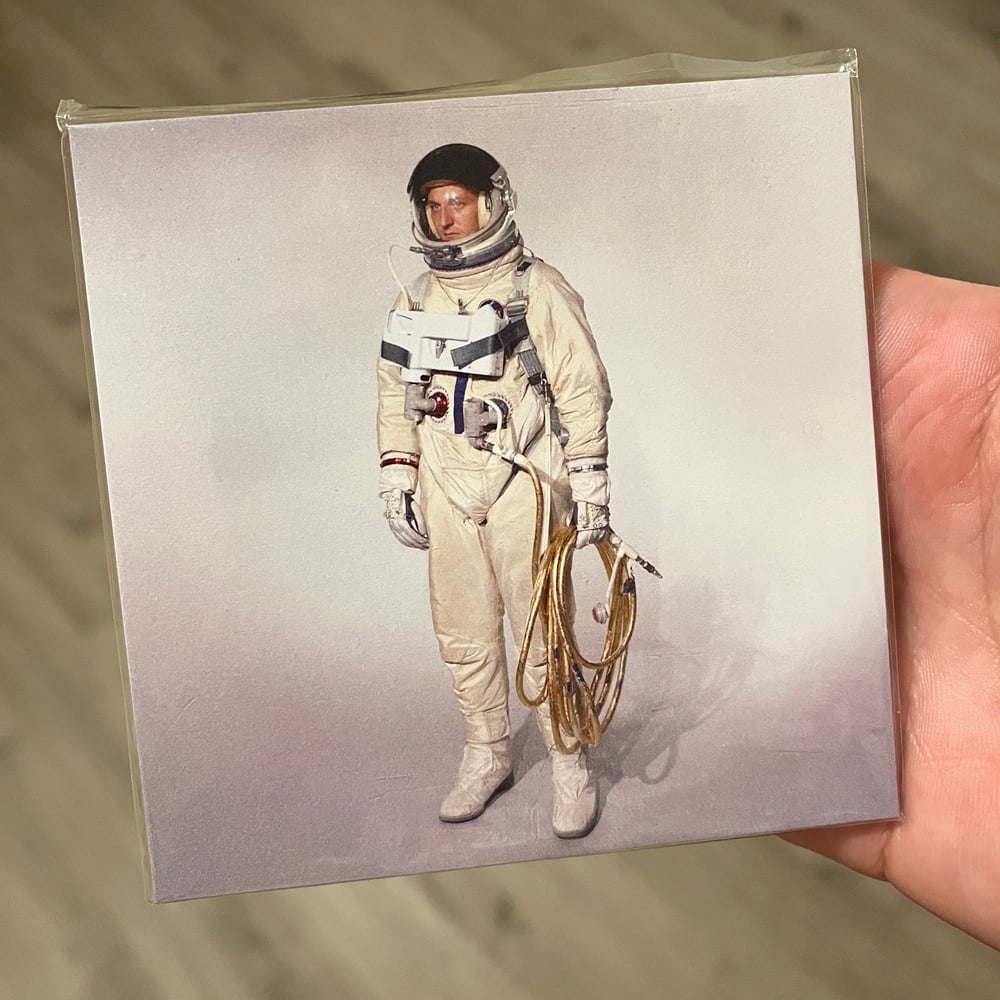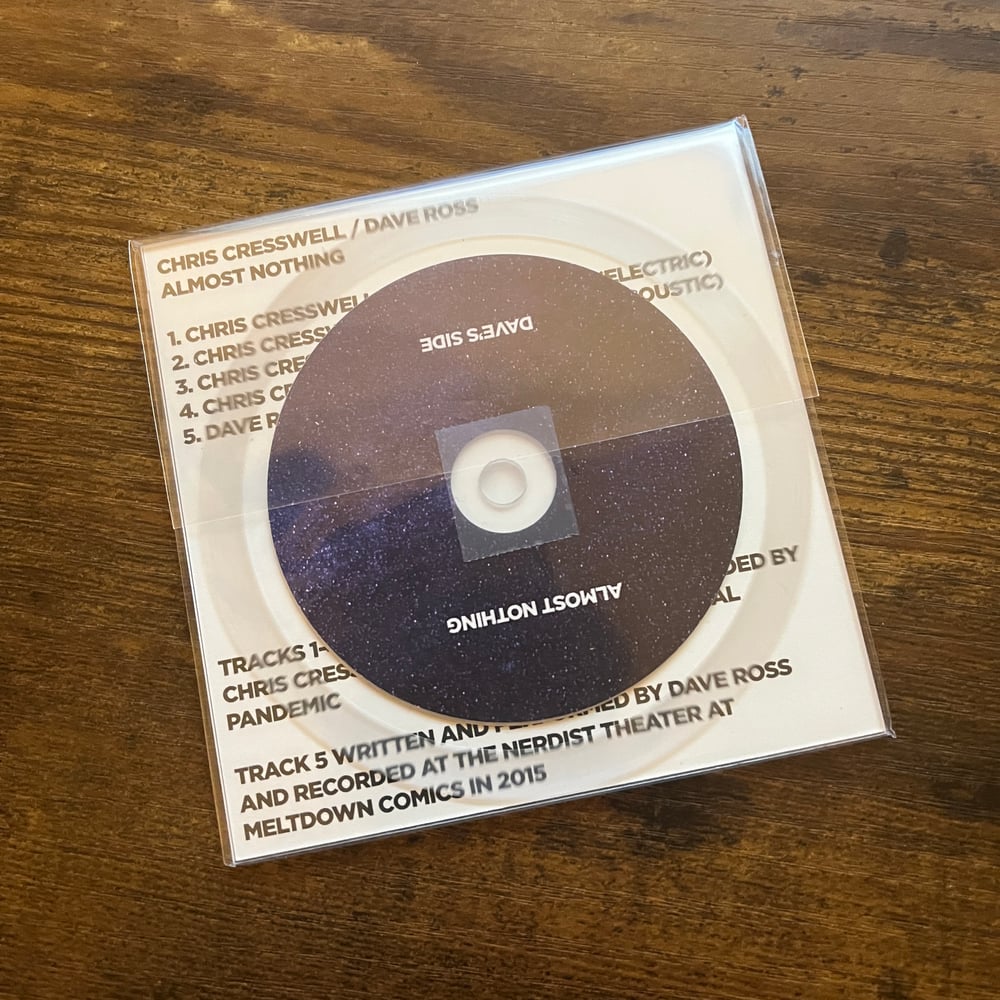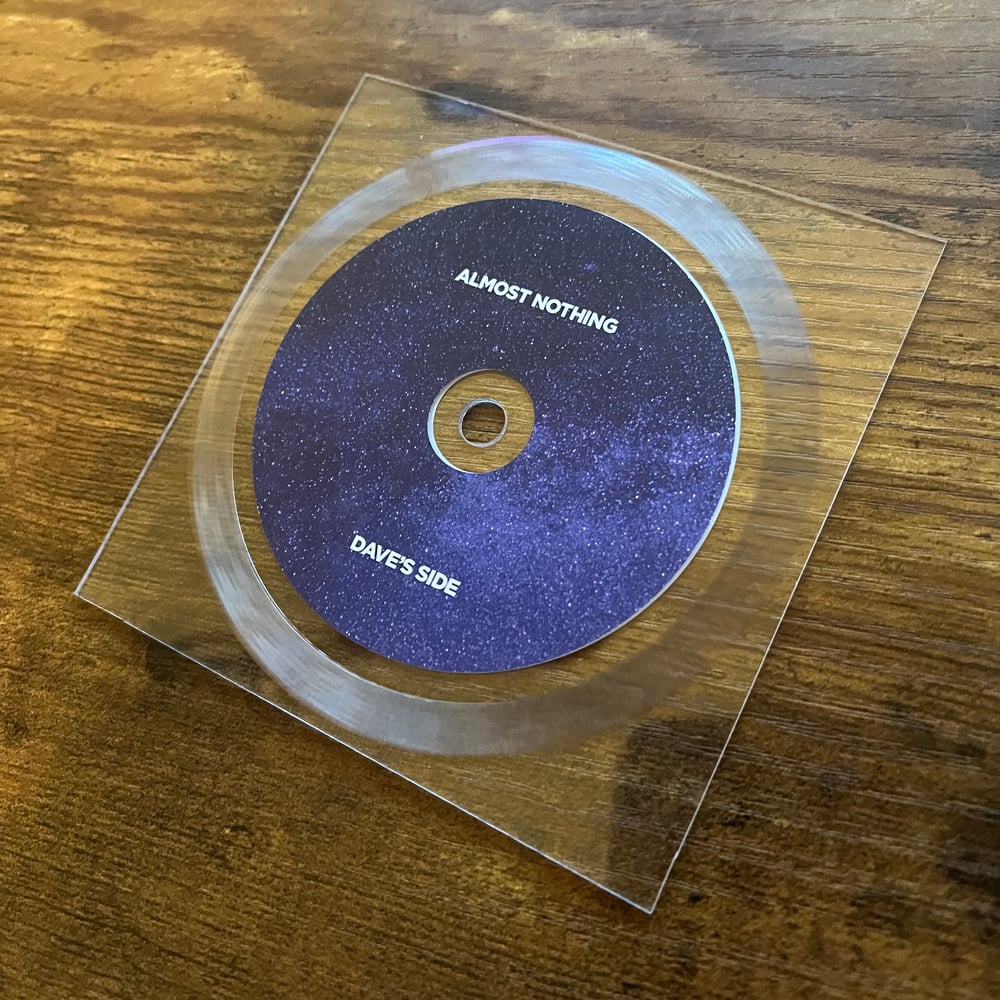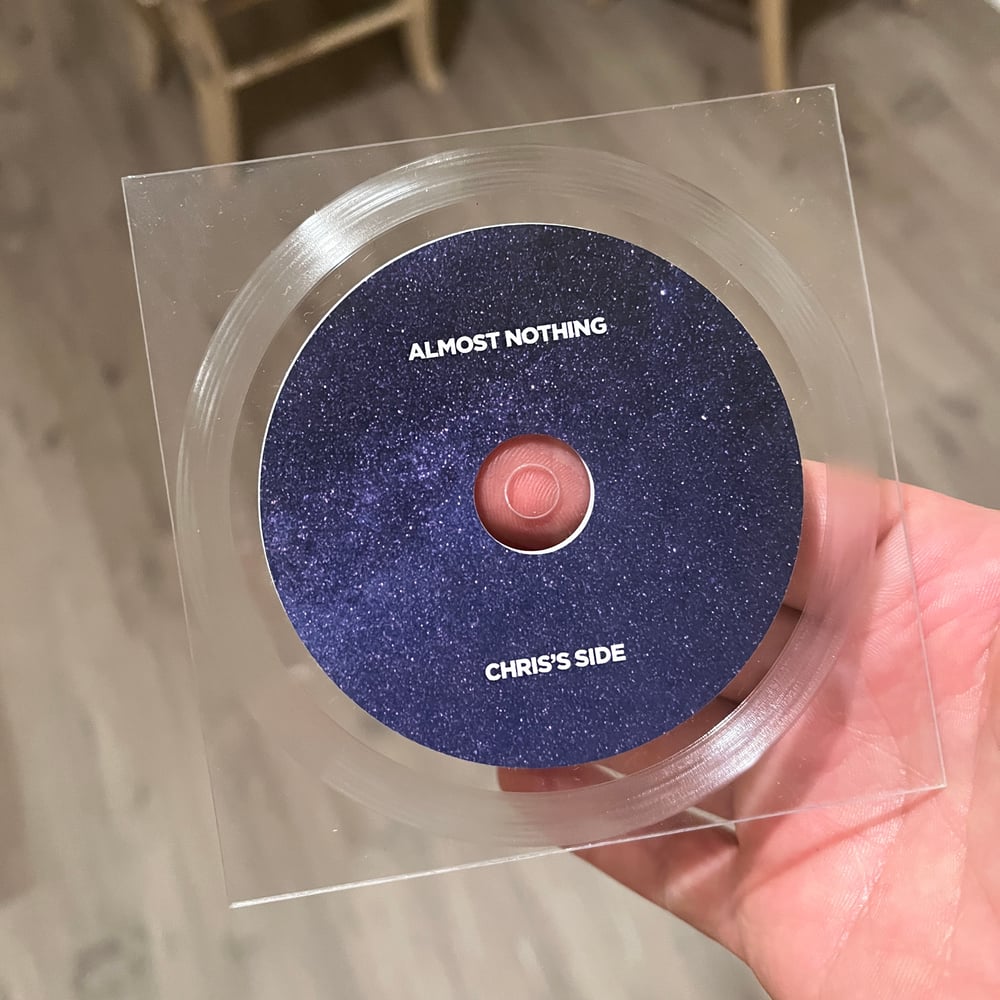 Chris Cresswell and Dave Ross's split EP "Almost Nothing" on CLEAR SQUARE 4-inch vinyl. Yes, it's a four-inch. It is exactly four minutes long.
TRACK LISTING
1) Chris Cresswell - Get Stupid
2) Chris Cresswell - What's it Called (electric)
3) Chris Cresswell - What's it Called (acoustic)
4) Chris Cresswell - Good Heroin
5) Dave Ross - Man of the Gym
Dave Ross and Chris Cresswell are two friends who love both dumb shit and beautiful shit. Chris is a musician and Dave is a comedian, and when the world shut down in 2020 Dave asked Chris if he'd be interested in making a theme song for Dave's podcast. Chris said yes, and then Dave lost his mind and started two more podcasts. Chris made the theme song for every one of them.
This record happened because Dave and Chris liked what they made, and because they think it's hilarious to release a five-track album that is four minutes long. The first four tracks are the theme songs Chris wrote, and the final track is a standup joke from 2015 Dave never put on an album for some reason. Dumb and beautiful 4 life.
Tracks 1-4 written, performed and recorded at home by Chris Cresswell in 2020. Track 5 written/performed by Dave Ross, and recorded at Meltdown Comics in 2015.
Cover art is a public domain photo originally taken by NASA.
WARNING: These are lathe-cut records, which means they play a little quieter and might not play well on cheaper turntables. From the manufacturer: "These records do not always play well on all turntables, especially cheap turntables without a weighted tonearm. However, they have all been play tested to make sure that they track on a properly weighted record player. " For more info read the manufacturer's faq here: http://www.lockgrooves.com/faq.php
FURTHER, BIGGER WARNING: Four-inches are pretty dumb to make. We do not recommend buying this if you want to listen to it. There is a chance you will be able to listen to it! But, depending on the record player you have, there is also a chance you will not. A lot of tonearms can't even reach far enough to play these records. We had these made fully knowing that, and hoping that our fans would think it was as hilarious as we do that we made a tiny tiny record that kind of can't be played. It's square, it's clear, it's four minutes long, it sort of can't be played, and now you know why it's ALMOST NOTHING. If you want a Dave/Chris keepsake, please do buy this four-inch record, and then listen to it on spotify or bandcamp or whatever.